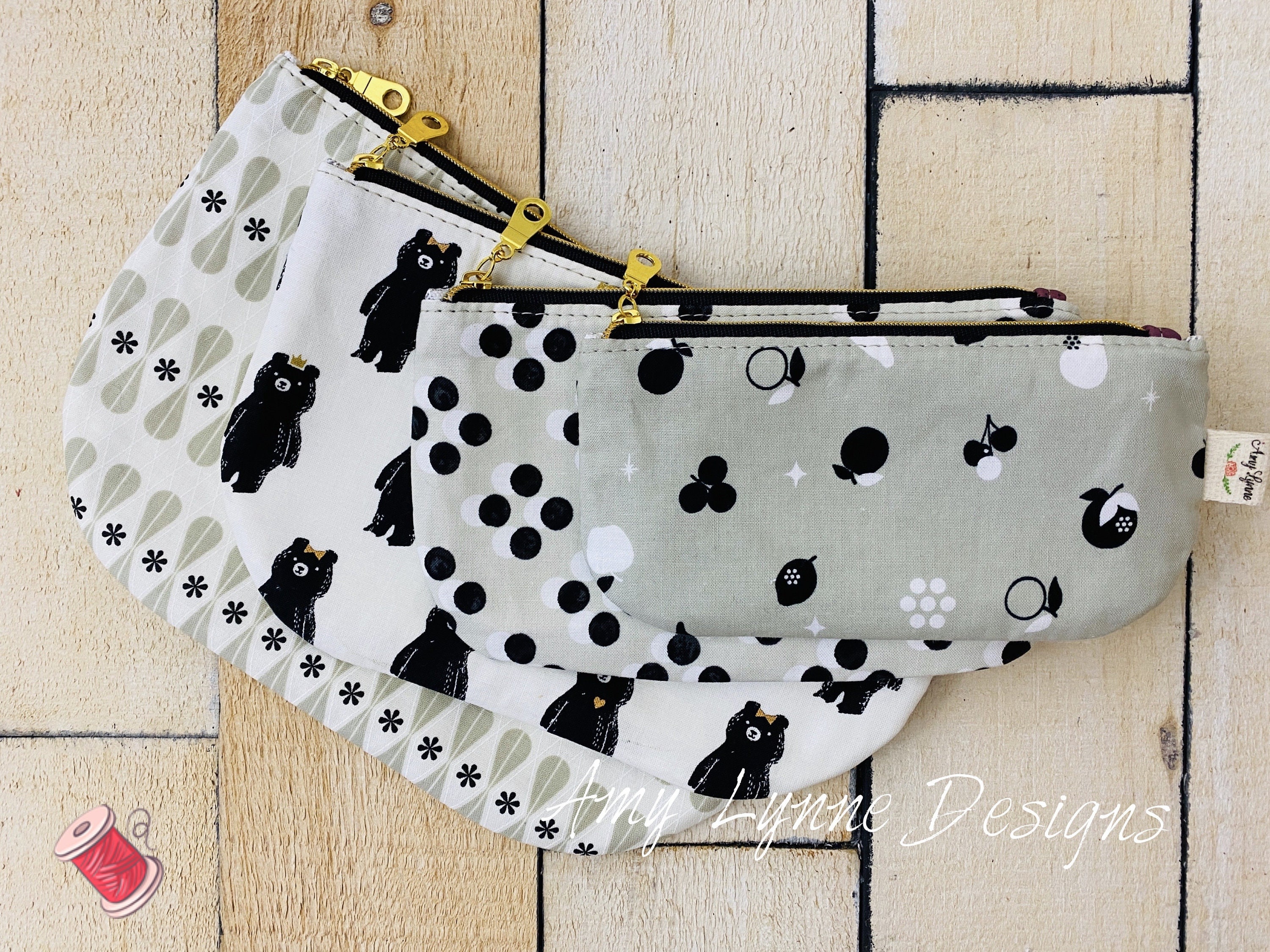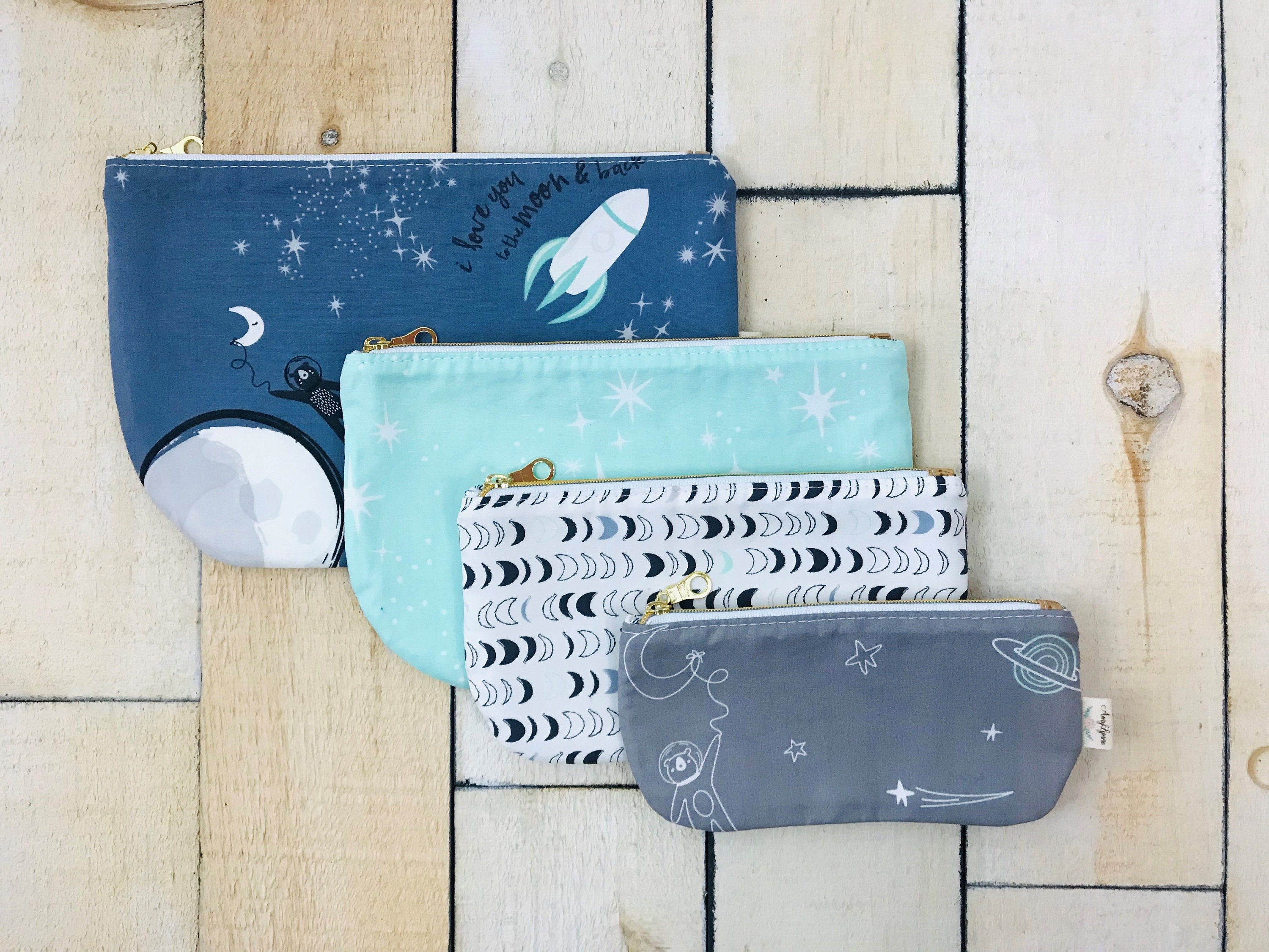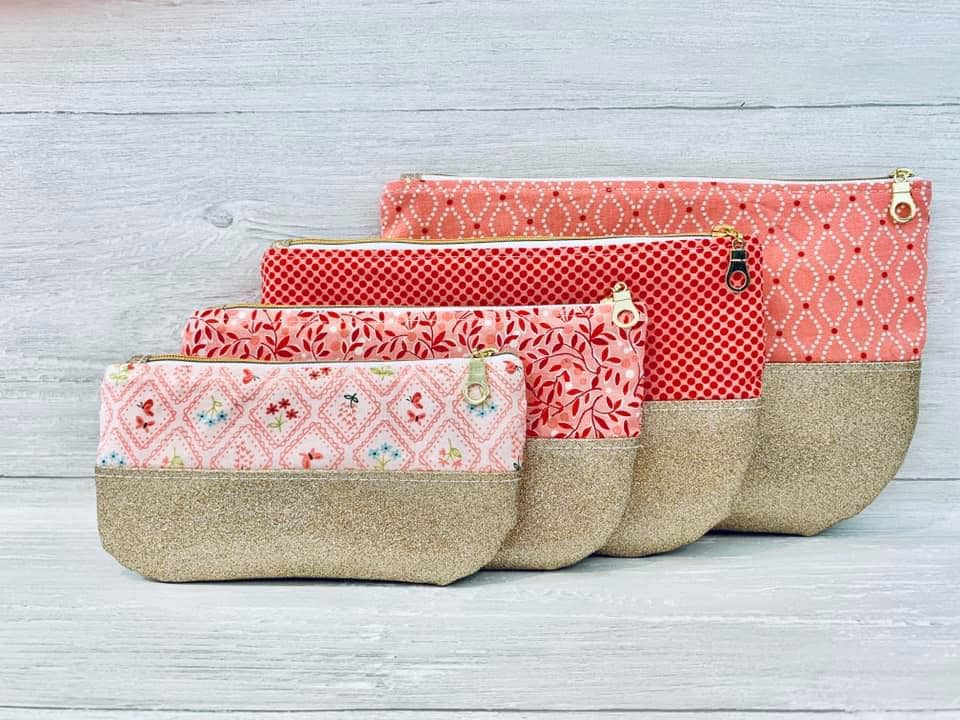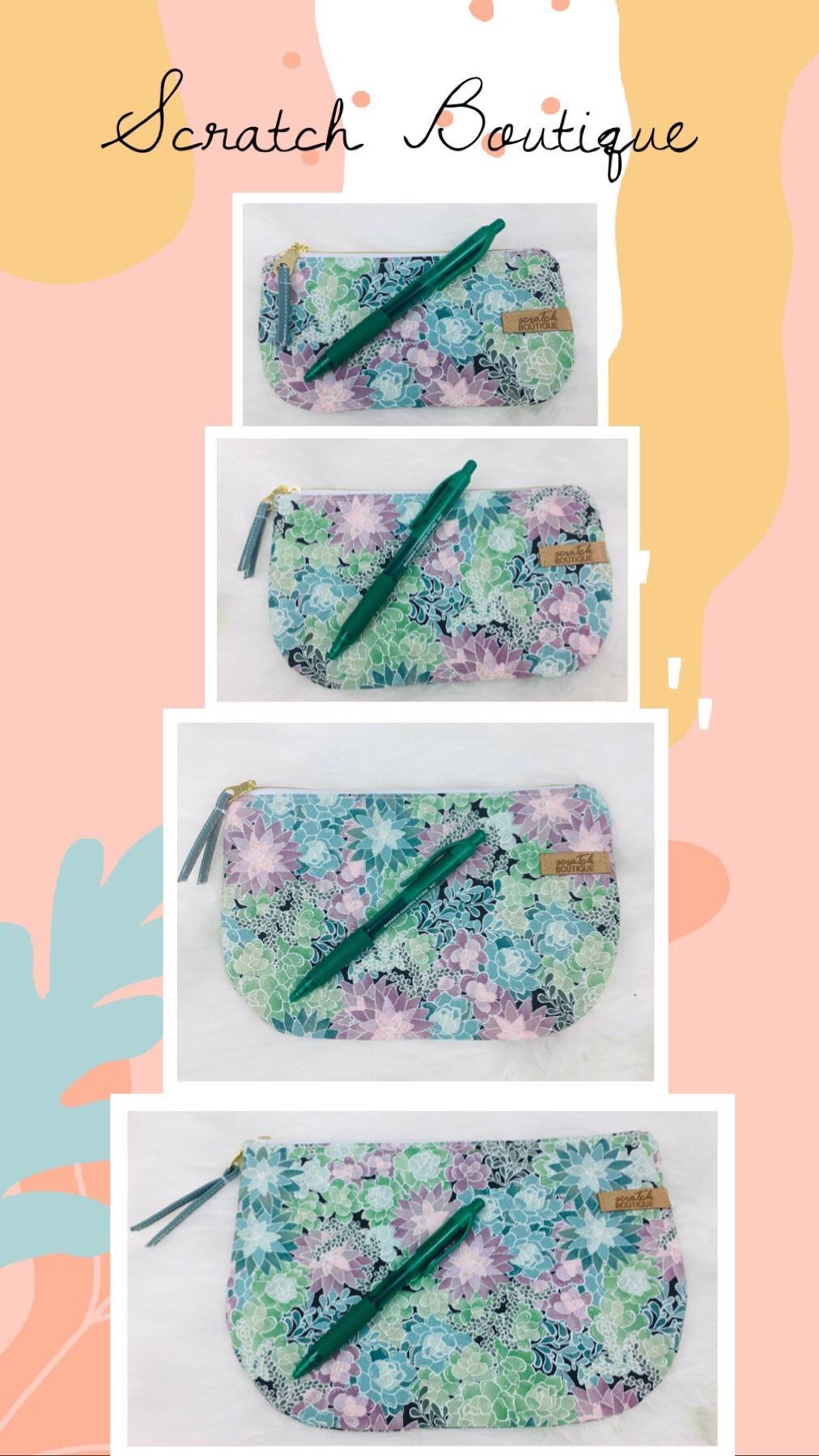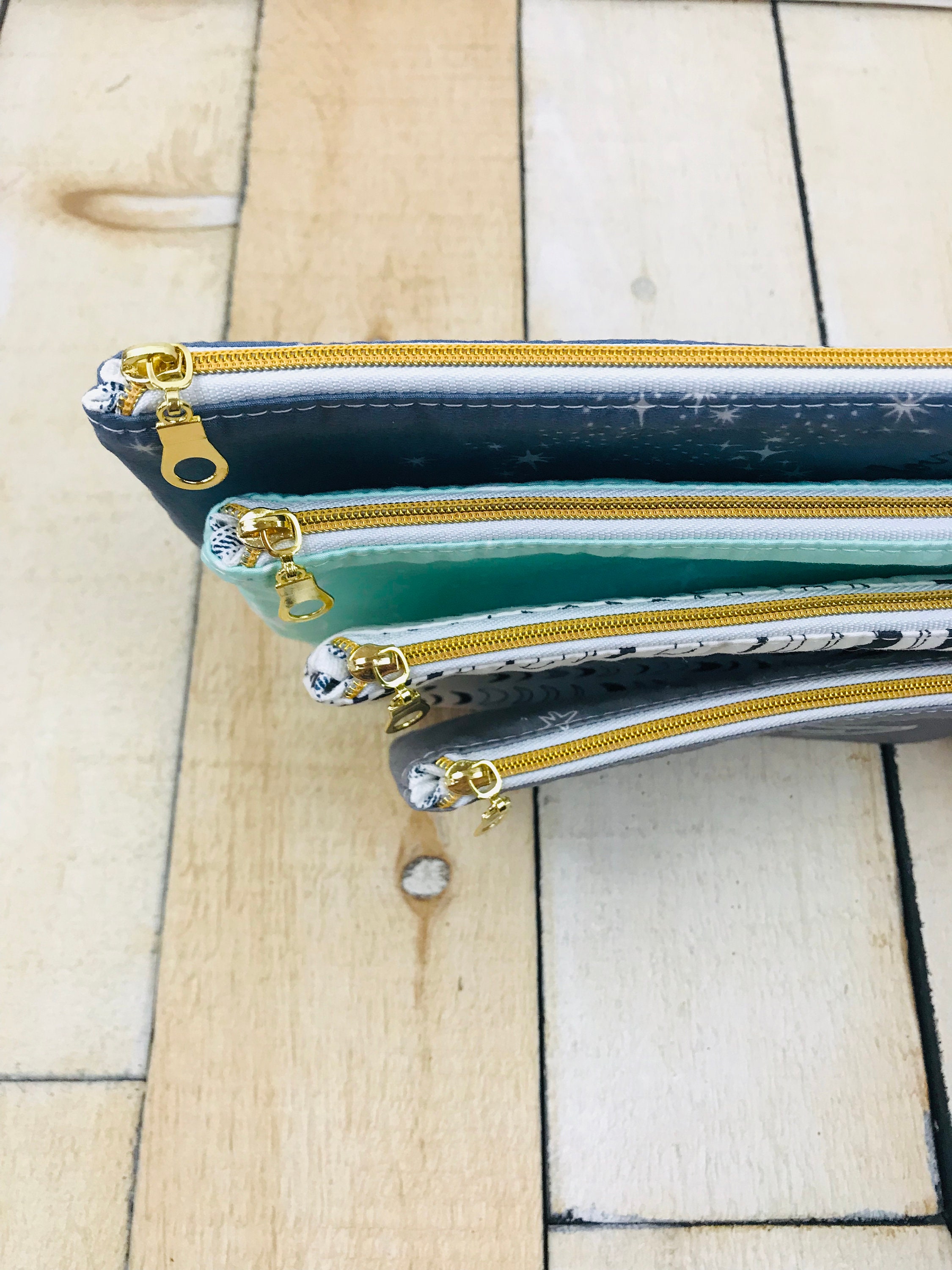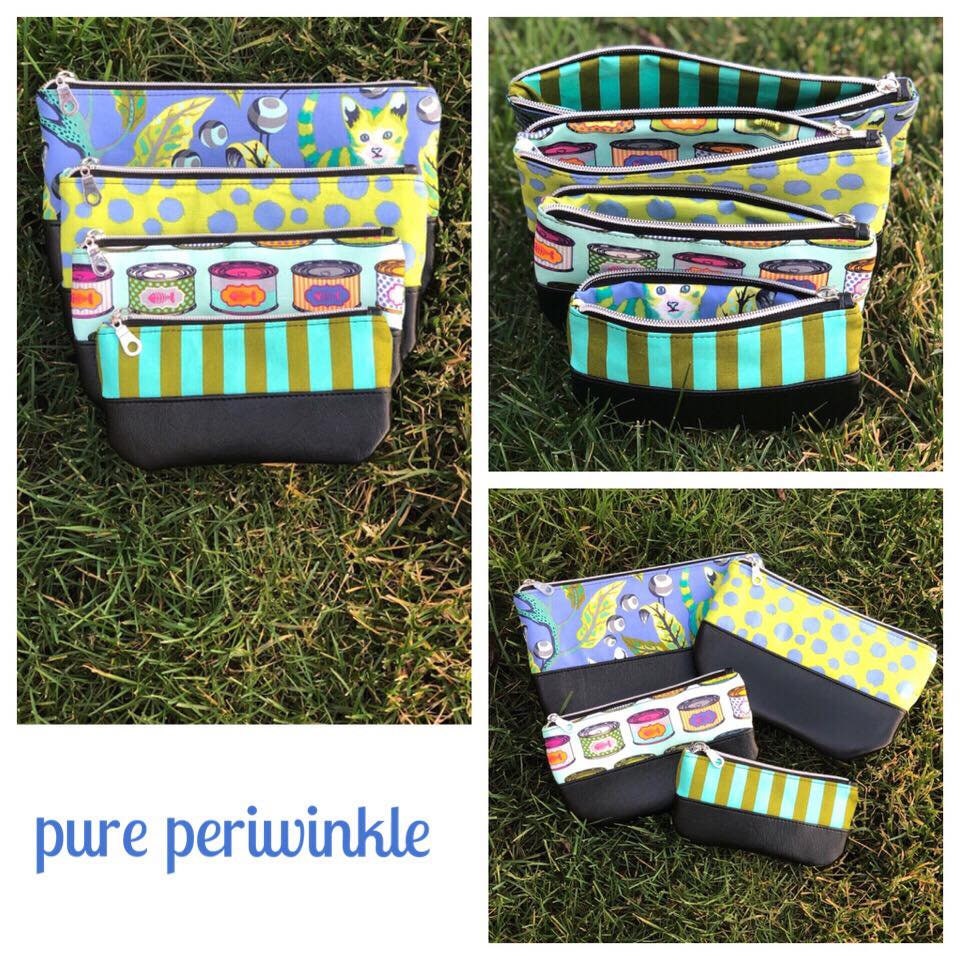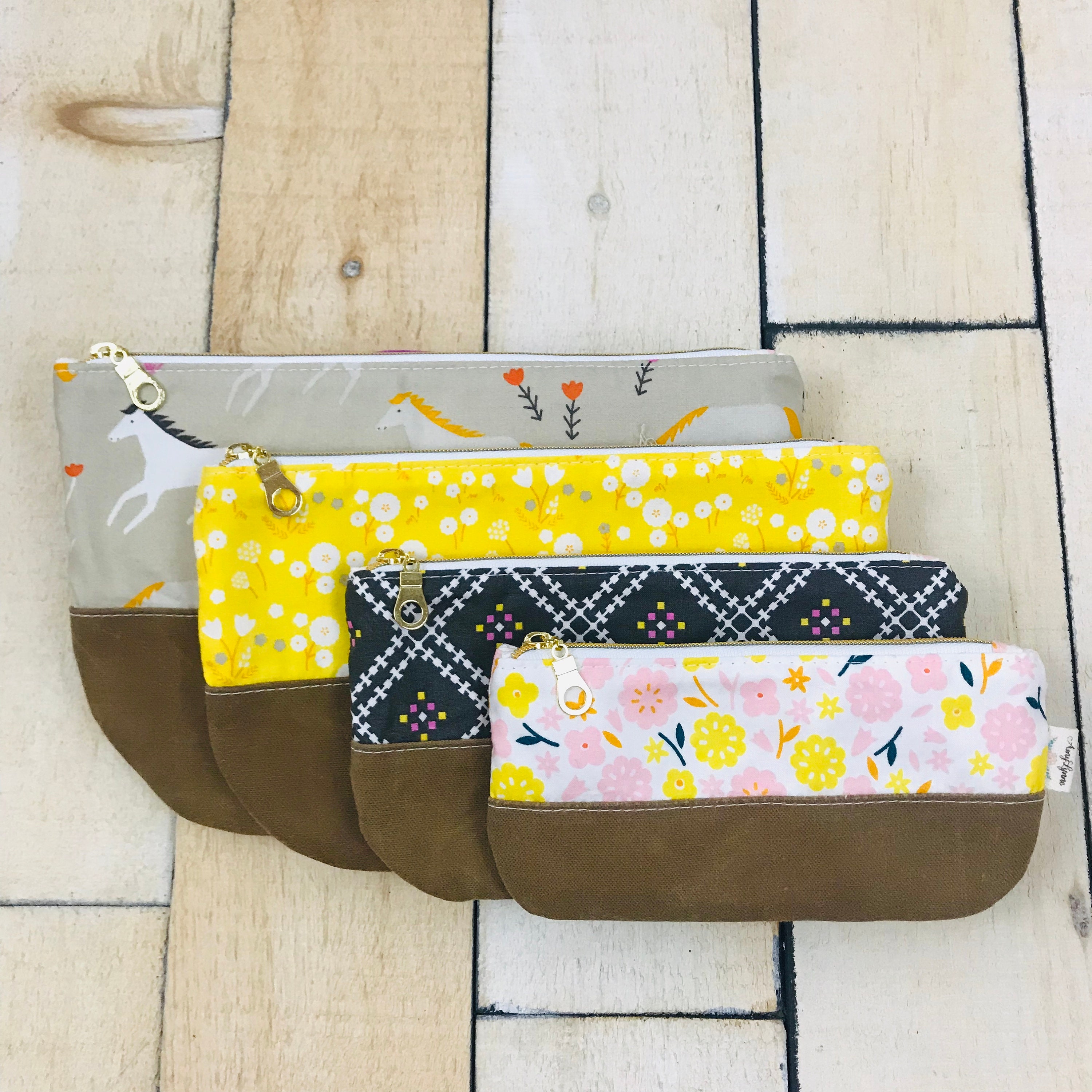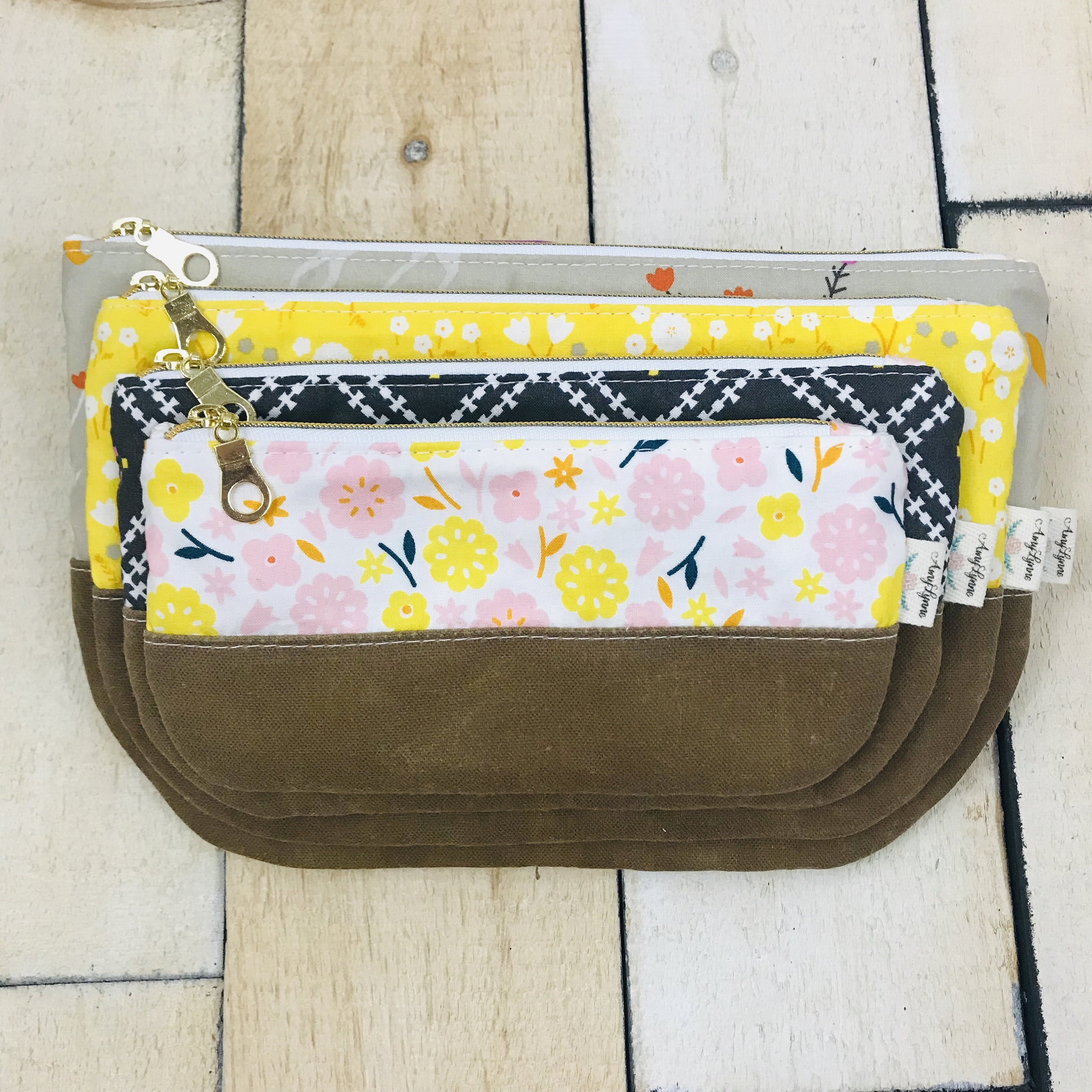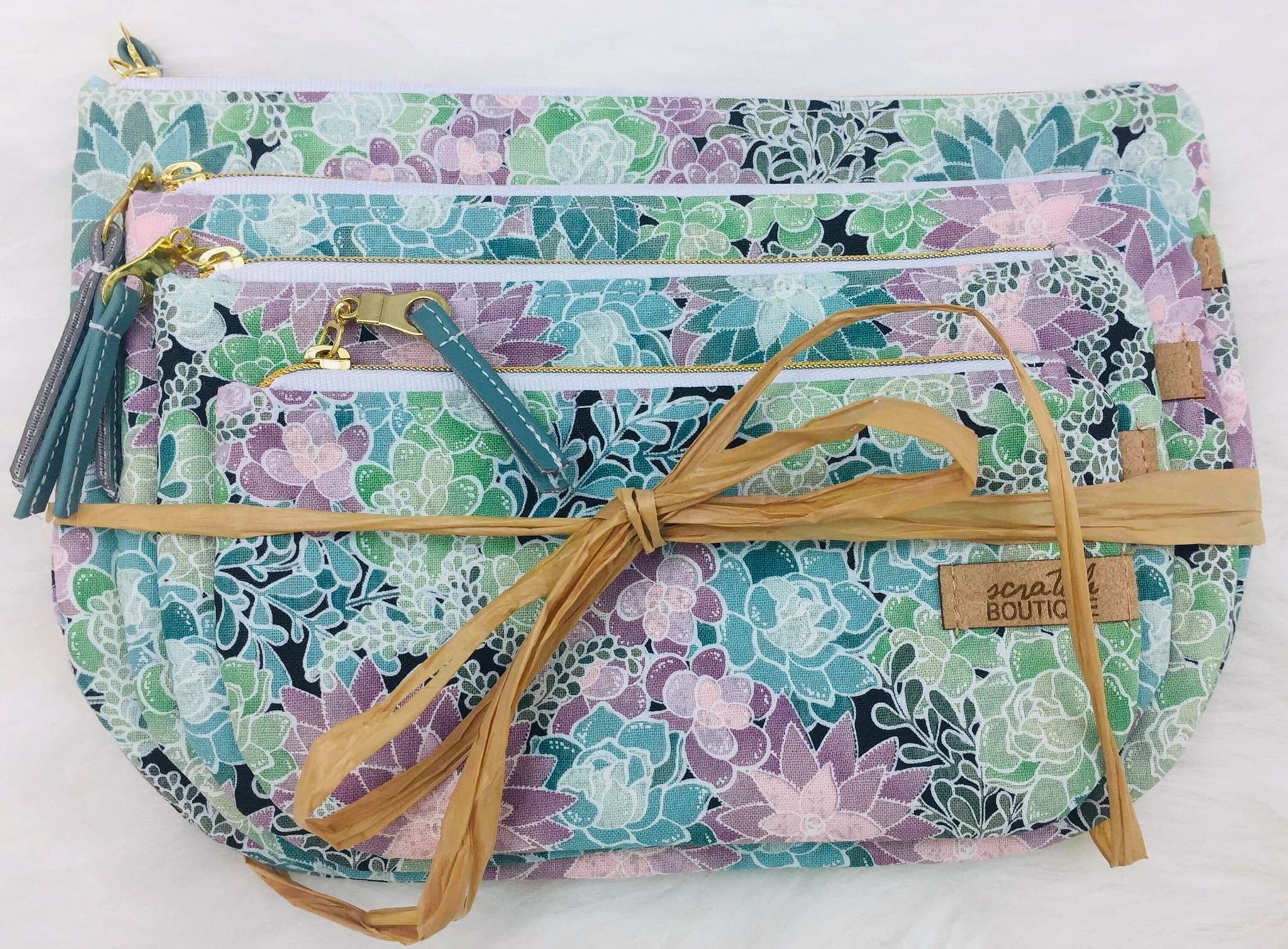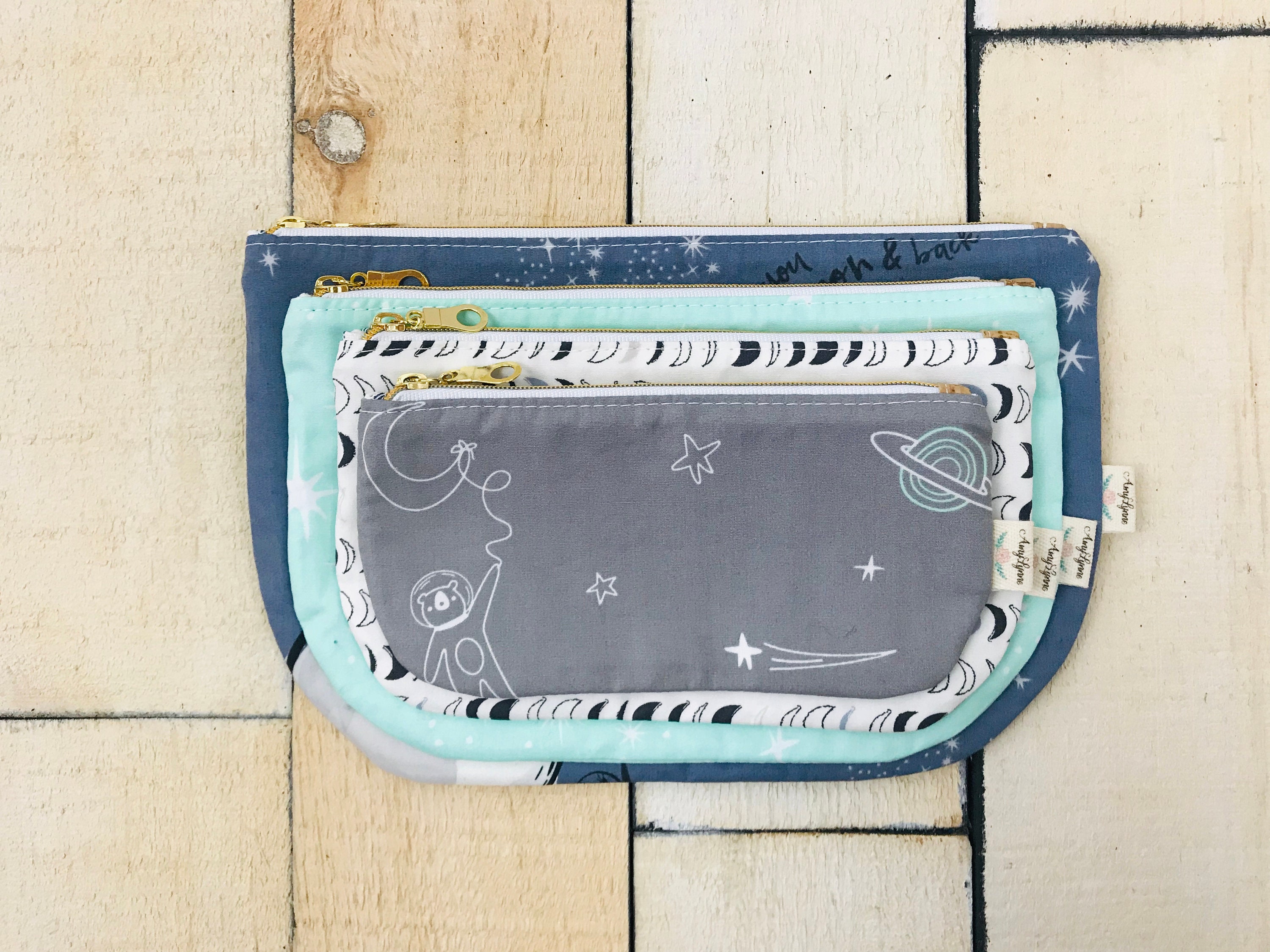 THIS IS A DIGITAL FILE NOT A COMPLETED POUCH. THIS IS A DIGITAL PATTERN TO CREATE YOUR OWN POUCH.

The Quintessential Quad Set™
**************************************************************
The Quintessential Quad Set™ was born out of necessity, designed to keep my chaotic life organized and still look super cute!
Four different sized bags can be sewn as a set using one fabric (Set A) or sewn using a Cork or Vinyl Bottom and Cotton or Home Decor Fabric for the top (Set B).
The beauty of either set is being able to sell it as a set of 4 matching bags or 4 mix and match bags. This allows you to sell at craft fairs and markets letting you sell to clients as mix and match and letting them do the choosing!
The size break down is Xtra Small 3.5H x 6.5 W, Small 4.5H x 7.5 W, Medium, 4.5H x 8.5 W, Large 6.5H x 9.5W.

This set can easily be converted into a Trio from a Quad by sewing the Large through Small or sewing any combo you'd need!
Let the pricing on this set be catered by what events you will be selling at. Make them all with cotton fabric and nylon zips and sell for one price, create the set with a waxed canvas bottom and metal zips and sell at another price.

Does your clientele like to mix and match? You can easily price these at 3 for $$ or 4 for $$. That way they get to choose.

There are lots of options with The Quintessential Quad Set™! Have fun with it!

This pattern is a relatively quick sew and works well to make in an assembly line fashion.
It also requires very little in the way of supplies. Although the supplies call for Yardage you can use Fat Quarters.
Head over to Bloomerie Fabrics and check out the Fat Quarter Quad sets put together just for this pattern! https://www.bloomeriefabrics.com/collections/fat-quarter-quads

I also used some amazing cork from Cork and Cloth here on Etsy ~ https://www.etsy.com/shop/corkandcloth

The Zips I suggest are from My Handmade Space! I used her fabulous #3 Zipper Tape! http://www.myhandmadespace.com/?s=%233

There are many tips in my patterns that you can apply to other patterns and you'll end up using in my future patterns!
The pattern is labeled as Intermediate, but that is a relative term I think. We all knock our sewing abilities and we shouldn't. If you are a beginner and you have read a pattern before and you can sew a straight line, I think you've got this!

Join my facebook group and you can always post questions. There are lots of helpful people there and I am also active in the group! https://www.facebook.com/groups/patternsbyamylynnedesigns

Thank you to my testers: Marilyn DiPasquale of Scratch Boutique, Barb Tatham of Made to Carry, Katie Mrochko of Pure Periwinkle, and Carissa MacNaught of Needle and Anchor Supply Co.!

All sales are final since the product is a downloadable pdf.
Payments
I accept Paypal and Credit Card payments. All payments are due at the time of each sale.
Digital downloads
Your files will be available to download once payment is confirmed.
Returns & Exchanges
I don't accept returns, exchanges, or cancellations
But please contact me if you have any problems with your order.
Returns and exchange details
All sales are final, but if you have a concern with an item I will do everything possible to make it right. If in fact you love everything, positive feedback is always welcomed and appreciated!
Additional
All items are handmade. If there is an issue with an item when you receive it please convo me. I will do my best to rectify it. I want you to be happy with your purchase and I'd love for you to continue shopping with me.